Some tales are unreal and mainly fictions or even fantasies, but this gist is as real as how insignificant a candle light can be at sunrise.
There has never really been a default way to know the number of beauties in a gathering of either just females or both genders, albeit, various record books detail that (45-70) % of females in a gathering were the ladies are randomly selected are beautiful.
Who really is a beauty? A question with countless definitions, but we really needed opinion of majority. The opportunity presented itself, and we went on a travel spree to various NATIONAL YOUTH SERVICE CORPS (NYSC) camps, in search of the truth; questionnaires met almost all hands of the male corps members and also verbal approach was exercised.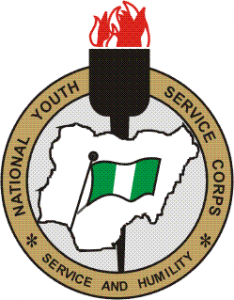 Some answers were puzzling; others gripped out hearts with enthusiasm. 
Read also: Items you should take to orientation camp
"but, all ladies are beautiful in their own way," were the responds most guys used as their final comments after blurting diverse classifications which will be explained below. 
Let's start with what a guy would really want or focus his eyes on a female body; 
BOOBS (15); 
FACE (10);
FANNY/ASS (15); 
HIPS (10); 
EYES (5); 
CHARACTER (15); 
MANNERS (15); 
LEGS (5); 
HEIGHT (5); 
TOMMY/BELLY SIZE (5). 
A lady is rated a beauty (in this analysis) or not , depending on the above listed. 
Definitely, there are other attributes, but let's focus on the major 10 attribute that most times define the lady and be ready to do the maths. 
Each attribute has a specific point to it, making them an overall 100 points. 
For instance, if a lady has cute face + height + legs + boobs and all in their highest point grade, it means 10 + 5 + 5 +15 =35 i.e.  35/100. 
It's 35/100 because 35 is the calculated figure or points and 100 is the overall figure of a complete beauty.
The males at different NYSC camps did not deny us the breakdown of what level these attributes were satisfactory. Opinions differ, so are wants and desires, but majority labelled theirs as:
BOOBS: BODY FITTING/BIGGER
FACE: CUTE
ASS: BODY FITTING/NOTICEABLE 
HIPS: NOTICEABLE
EYES: SEXY
CHARACTER: GOOD (at least)
MANNERS: GOOD (at least)
LEGS: FINE (without noticeable muscles)
HEIGHT: AVERAGE
TOMMY: MODERATE/FLAT.
Going back to the maths, a lady can have a 3/10 in hips and a 14/15 in buttocks, what really matters is calculating the accumulated point over the overall 100 points and note should be taken that it is rare to have a zero (0) or a minus (-) in a particular feature, but very possible.
Amongst all visited NYSC camps, some seemed exceptional. It seemed as if their ladies were handpicked. An average West african lady is 50% a beauty, with the extraordinary ones having jaw dropping percentages that would always bring to mind the lyrics of Olamide's "loving you"; she carry front, she carry back, she too package, i can't leave her .
Also Read: All about NYSC Orientation Camps
Jigawa, a state located to the North-East of Kano State, topped the chart of the "NYSC camp harbouring most beauties". As in all other camps, a beauty census was taken. 
Ladies from all walks of life emerged like in every other camp, but this particular batch in Jigawa looked dashing and exquisite; words to express their completeness and elegance eluded us. Most males in this same batch with these beauties would appreciate that, seldom do you have super cuties all in one place. 
Appreciation, whether because of their natural instincts to "insert sim cards" or a harmless one, acknowledging their beauty was inevitable. Moreover, beauty is whatever and whoever you term it.
Also Read: Practical ways of making extra income during NYSC service year