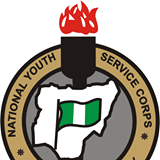 The attention of NYSC Management has been drawn to the pictures of a lady in an NYSC uniform. Also, that of a sick woman purporting to be a serving Corps Member on admission at Gbagada General Hospital, soliciting financial assistance to the tune of Two Million Naira, (N2,000,000.00).
NYSC DICTATES SCAM AND ALERTS THE PUBLIC
NYSC has gone to the said hospital for investigation, combed the whole wards and there is no record of such person at the hospital.
Management hereby alerts the general public to be wary of falling prey to the antics of fraudsters.
The welfare of Corps Members remains a cardinal policy thrust of the Scheme, and all Corps Members have been enrolled in the National Health Insurance Scheme.
Consequently, the general public is hereby strongly advised to disregard the fraudulent posts.
"We cannot undermine the contributions of the press to the NYSC scheme and for this, we hold them in high esteem.
To maintain this relationship, they should carefully gather information and if possible, confirm from the bodies responsible for information in NYSC before publishing to avoid misleading the public". Megwa said.