Having completed your program in School and look forward to National Youth Service Corps (NYSC) scheme mobilization, Next thing would be NYSC registration. Below are useful links and tips to aid your NYSC registration process.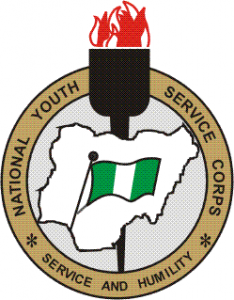 Back to top
1 )

OFFICIAL NYSC PORTALS FOR REGISTRATION:

nysc.gov.ng – visit now

portal.nysc.org.ng– register now

nysc.org.ng – visit now

 

Back to top
2 )

POSTING

One of the innovation established by the new NYSC administration is the option to choose preferred State for deployment.

A prospective NYSC Corps Member is expected to choose 4(four) prefered states to deployment in the scheme. Though there are no guarantees of postings to preferred State. In some instances, it works as intended.

Here is a guide to aid your choice of preference based on geo-political zones in Nigeria. From the 6(six) geo-political zones in Nigeria, a prospective Corps Member is allowed to choose one state each.

Below are the six geo-political zones with their member states
North Central (Nigeria): loosely known as Middle Belt; includes Benue State, Kogi State, Kwara State, Nasarawa State, Niger State, Federal Capital Territory and Plateau State
North East (Nigeria): Adamawa State, Bauchi State, Borno State, Gombe State, Taraba State and Yobe State
North West (Nigeria): Jigawa State, Kaduna State, Kano State, Katsina State, Kebbi State, Sokoto State and Zamfara State
South East (Nigeria): loosely known as former East-Central State of Abia State, Anambra State, Ebonyi State, Enugu State and Imo State
South South (Nigeria): loosely known as former South-Eastern State of Akwa-Ibom State and Cross-River State; former Rivers State of Bayelsa State and Rivers State; and former Mid-Western Region, Nigeria of Delta State and Edo State
South West (Nigeria): includes Ekiti State, Lagos State, Ogun State, Ondo State, Osun State, and Oyo State.
Want to prepare for camp? read this
Contemplating on what to take to camp? read this
NYSC State Secretariats can be viewed here
Want to know the Allawii paid per State? click here
Back to top