During NYSC service year, Corps members are encouraged to identify needs in their host communities and proffer a solution by writing to approapriate authorities for actions or taking it on themselves to make a difference. Such service to the community is commonly known as personal CDS.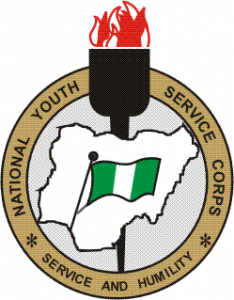 Apart from the Group Community Development Service (CDS) done collectively, Corpers over the years has contributed immensely to the development of their host communities by embarking on personal CDS projects.
Projects such as providing of Classroom seats for students in school, provision of mosquito nets to families, erecting if signposts, etc.. has been identified and applauded as contributions of Corpers in the NYSC Scheme.
Read also: A to Z of NYSC CDS
Embarking on a personal CDS could be challenging and the most outstanding challenge is finance. Though a Corps Member is not expected to use his/her personal money to develop his/her host community, there'll still be some sort of financial burden especially at the initial stage.
You will be required to solicit funds from the Local Government Exco, PPA Directors, Well wishers and even from the community. Most times this aid comes late and or might never come after a number of promises and disappointment.
Before embarking on a Personal CDS, you have to apply to your State Coordinator through your CDS coordinator for an approval and perhaps assistance.
There are categories of Award for rankings and performance of Personal CDS. It is not guaranteed that you'll be awarded for your project as such the motive of embarking on personal CDS should be to win an award but rather to contribute and impart positively to your host community.
Award Categories for Community Development Service (CDS):
State Coordinators Award: is accompanied by a certificate presented by your state coordinator.
Local Government Award: is an award presented by the Local Government Award with a Cash Prize.
State Government Award: is a state government award that comes with a certificate and money prize higher than that of the local government award.
Presidential Award: is an award presented by the President of the Federal Republic of Nigeria with a certificate, Cash prize, Scholarship or instant job offer.
Planning to go to Camp? Read this