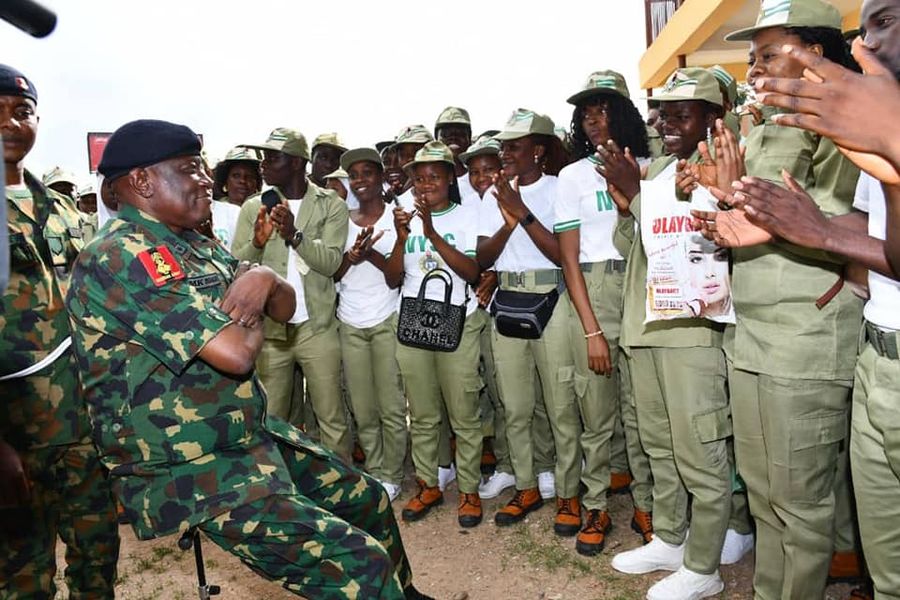 Brigadier General Muhammad Kaku Fadah, the director general of the National Youth Service Corps, has cautioned the Corps Members who will conduct election duties during the Osun State Gubernatorial Election to carefully adhere to the electoral rules.
He promised to take appropriate action against anyone found to be lacking. Speaking to Corps Members who had received training from the Independent National Electoral Commission to serve as Adhoc personnel, he made this statement three days ago in Osogbo (INEC).
General Fadah advised them to maintain their objectivity and carry out their election-related tasks diligently and as worthy representatives of the NYSC.
"Your colleagues succeeded in Ekiti, and I am confident you will succeed in Osun State as well. He advised them to avoid shady tactics, abstain from self-gratification, avoid taking sides, play by the rules, and be security mindful.
To advocate for security for the Corps Members performing electoral duties, General Fadah also visited security organizations in the state. The director general at the Army Engineer Construction and Leadership in Ede praised the good rapport between NYSC and the military command.
Brigadier General Suleman, the commander of ECC Ede, commended the director general for making the time to check the corps members' performance in their election-related tasks. During and after the election, "we will continue to work with you to ensure the safety of all Corps," he stated.
The Coordinating DIG for the Osun Election, Mr. Johnson Babatunde Kokumo, reaffirmed the importance of providing the Corps Members with the highest level of protection at the State Police Headquarters in Osogbo.
He praised the Scheme Management for providing Corps Members with national assignments mentoring. "We prioritize Corps Members because they are our kids. We will continue to take steps to ensure their safety "he declared.
Similar to that, while welcoming General Muhammad Fadah to his office in Osogbo, Mr. Bankole Alade, director of the Osun State Department of State Services, promised that there would be stronger cooperation with NYSC.
"We will nevertheless take the necessary precautions to safeguard Corps Members during and after the elections, including all Corps Lodges throughout the State," he added.
Lastly, Mr. Mungadi Dauda Danladi, the Deputy Controller General of the Nigerian Security and Civil Defence Corps, spoke on behalf of the Controller General of the NSCDC.
In his speech, he referred to the Corps Members as essential resources in the conduct of the nation's free, fair, and credible elections. He pledged that the NSCDC would be ready to ensure the safety of Corps Members throughout the state.