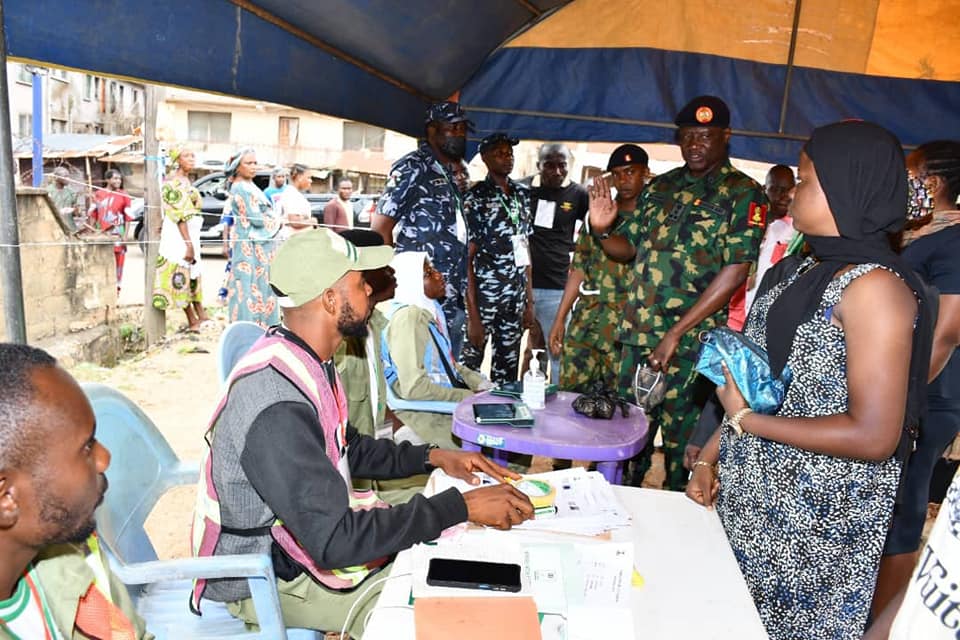 Brigadier General Muhammad Kaku Fadah, Director General of the National Youth Service Corps, has praised the patriotic fervor of the Corps Members who participated as Adhoc staff in the
He referred to them as effective promoters of national harmony who haveOsun State Gubernatorial Election. left their marks on the State's political history as sterling representatives of democracy.
This was said by General Fadah two days ago in Osogbo, the capital of Osun State, while he was observing Corps Members who were on election duty in various Local Government Areas of the State.
He praised the Corps Members for their tenacity in securing a transparent, fair, and free election for the governor of Osun State. The election is proceeding quietly, and I'm pleased with what I'm seeing, the man declared.
finally, General Fadah praised the security forces for creating a climate that allowed the Corps Members to carry out their national task.