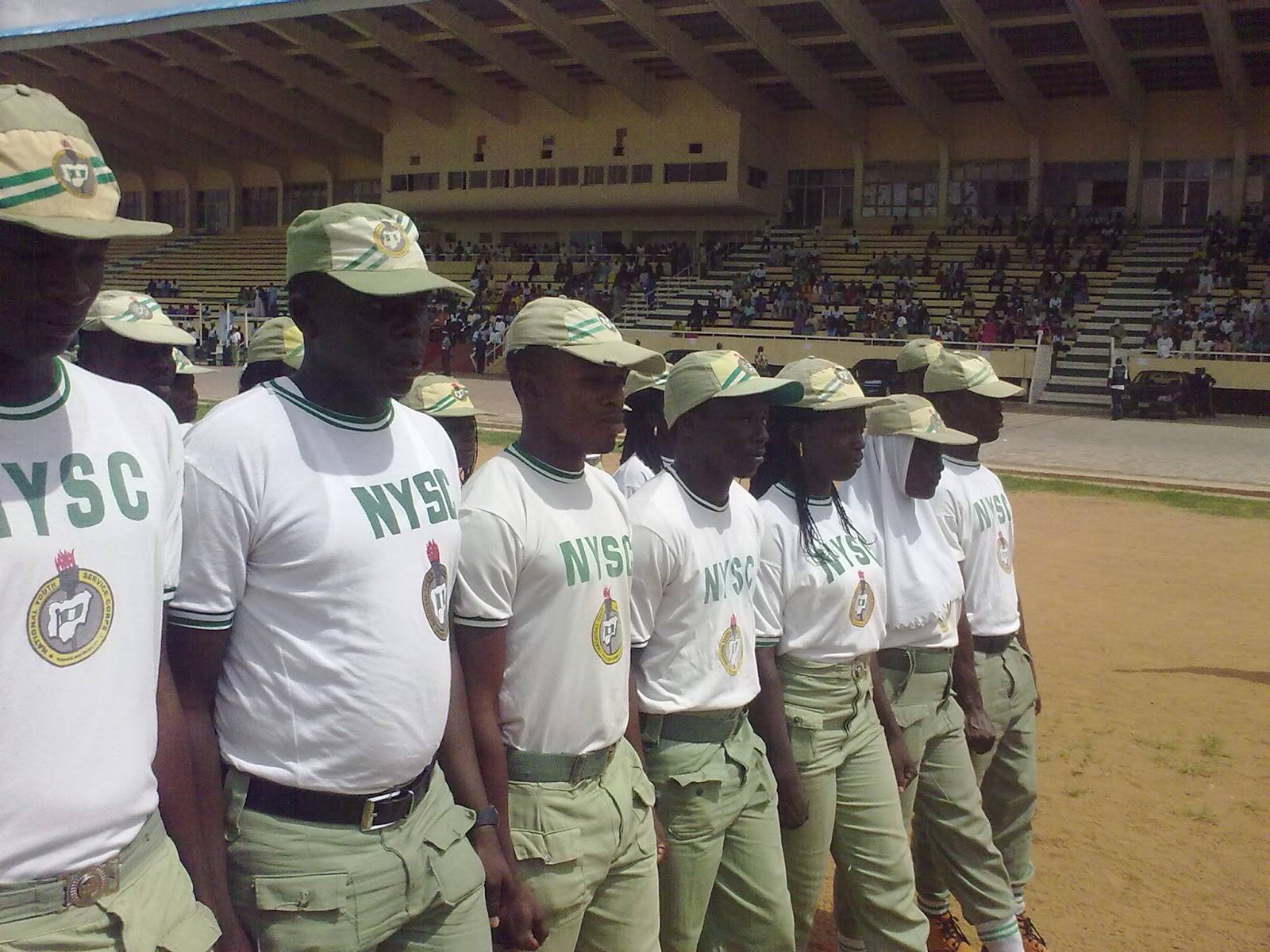 The best states to serve as an NYSC member is a popular question among prospective corps members. It is not surprising because nobody wishes to suffer especially when they are away from parents and relatives.
One year is quite small but not that small so corps members' worrying is comprehendible.
THE BEST STATES TO SERVE AS AN NYSC MEMBER IN 2022/2023
As usual, you cannot get it all in one. Some states might pay well but the insecurities there are much, some are very peaceful but the cost of living is very high; therefore, prospective corps members should carefully gather information and thoughtfully choose a state to serve.
After certain considerations, the following states have been ranked as the best state to serve and the reasons for that are properly harnessed in this article.

Factors to Consider While Selecting Best States to Serve as an NYSC Member
Security

Cost of living

Job opportunities

Closeness to home and of course

State allowance.
The best states to serve as an NYSC member are as follows:
10. Abuja



Forget about the name, the cost of living in Abuja is quite expensive but it has the cheapest food market in the country.
This is because as weird as it may sound, they take agriculture very seriously.
That aside, transportation and housing are on the high side. Corps members clamor to serve in Abuja as they believe that the country's money is there and can only have a taste of it if they serve there.
Moreover, there are lucrative job opportunities, especially for those who have someone at the top.
The city's good roads, security, and steady power supply cannot be overemphasized. Abuja does not pay corps members and your place of primary assignment may not pay you either.
9. Cross River
Cross River was once the capital of Nigeria and the most beautiful state in the country widely known for sumptuous food, rich culture, and a luxurious lifestyle. Despite the high standard of living in the state, Calabar still has a reasonable cost of living, affordable transportation fares, inexpensive food, good roads, a fair accommodation cost, and sound security.

There is a high chance of employment, especially for those who studied marine-related courses as they are many such firms in Calabar. The government of the state pays #3000 monthly to corps members.
8. Enugu State
Enugu is a great state. It doesn't have any bad attributes. Foodstuff is relatively cheap, transportation is fair, and security is guaranteed.
However, those who live in Enugu face water scarcity and this is because of its mountainous terrain. It is usually difficult and very expensive to drill a borehole which kind of makes water scarce. Although, there are areas where you can get clean water.
The state government pays copers serving in the urban area of the state ₦1,000 monthly and pays ₦4,000 to those serving in the rural areas. We believe it is a result of the water issue; as it is more difficult in the rural areas. That notwithstanding, it is among one of the few states in the country that holds great job opportunities.
7. Niger state
Don't be scared! There are more Christians in Niger state than in any other Northern state. The sharia law is not so effective in Niger state. Inhabitants of the state enjoy electricity more than any other state in Nigeria because of the presence of the Kanji dam in the state.

Generally, feeding and housing are cheap in the whole north and Niger isn't an exception and it is very safe.
Furthermore, the state government pays a total sum of #60000 at the end of your service year and you are likely to serve in schools because firms and companies are few and may not accept corps members.
6. Rivers State
Port Harcourt is the capital of rivers state and for some reason, all corps members wish to serve there but outside Port Harcourt, there are many excellent local governments where you could enjoy your service year. For instance, Obia-Okpor LGA. This is the wealthiest LGA in Nigeria and one of the Richest in Africa (Google it). However, being rich brings class and class comes with an expense. So, it is no longer news that Port Harcourt is one of the cities with the highest cost of living in Nigeria.

Well if you ask me, Port Harcourt would be perfect for you to serve if you are business inclined.
We cannot critically talk about the security, transportation fare, power supply, cost of feeding, and housing as these factors are determined by the area. For instance, in Oyigbo L.G.A, the power supply is stable whereas, in some places, it is epileptic.
Rivers' state government has stopped paying corps members for some time now.
5. Ogun State



Ogun state is the home of the largest farm in Nigeria popularly known as the "OTTA farm" as well as other large mechanized farms. Are you thinking what I'm thinking yes! Food is very cheap; transportation fare is affordable and so is housing. Security is intact.
Ogun state has the best NYSC camp in Nigeria (This is a fact). So, once you enter the state, you'll start enjoying good stuff from the camp but they do not pay corps members.
4. Akwa Ibom State.



Akwa Ibom!! The land of promise!
I served in this state and I can attest that it is the best place anyone can serve.
It is the only state that pays its corps members immediately after the orientation course.
It is very peaceful; its inhabitants are accommodating and they have nice cultural delicacies (afang soup) that will make you decide never to go back. The cost of living generally is affordable.
The state government pays corps members #5000 monthly
This is why they claim to be the most developed state in Nigeria after Abuja and Lagos.
You can consider serving here as I know, you will love it here.
3. Kano State
At a time, Kano state was the most populous state in Nigeria, although the Boko Haram crisis might have contributed to it losing that title to Lagos state. Kano is one of the major cities and a major commercial hub in Nigeria.

On the lips of every corps member that has served in Kano is a great testimony of hospitality, affordable standard of living, and opportunities. No state in the northern part can compare to it when it comes to industries.
The record has it that most corps members that have served in Kano have started living there.
Regarding security, no doubt the Boko Haram affected Kano but the truth is that life has gone back to normal in the state and it is now very safe.
Lastly, Kano state pays corps members ₦5,000 monthly, which makes it the best northern state for NYSC.
2. Anambra State
Anambra state is NYSC's highest paying state. Anambra government pays corps members ₦9,000, which is higher than all states except Lagos state. Yes, you read that right. Arguably, the state has the largest market in West Africa, and some people say that there's more money in Onitsha than any other city in Nigeria even though it is not the capital.

Food is cheap; the accommodation is reasonable, transportation is affordable; virtually, everything in Anambra is cheap. The only problem is security, especially around the axis of Onitsha. The security in Onitsha is nothing to write home about and this is a s a result of the market. That doesn't mean that you can't serve there. Other major towns in Anambra are safe and very comfortable to live in: such as Awka and Nnewi.
Regarding job opportunities, Awka being the state capital has more government offices and other corporate offices. Don't get it wrong, Onitsha and Nnewi have lots of industries, but you can as well be posted to schools for your primary assignment.
1. Lagos state
Lagos state is the commercial capital of Nigeria and so, staying in Lagos isn't cheap. Any corps member posted to Lagos will find it difficult to deal with the huge accommodation, transportation costs, and feeding costs. Notwithstanding, the state offers higher job opportunities than most states in Nigeria, and this is what makes it a major attraction for corps members.
Security-wise, Lagos is one of the safest places for a Corp member in Nigeria. Irrespective of petty crimes like pickpocketing that are rampant in crowded areas in Lagos, Corp members posted to Lagos need not worry about killings, bombings, or any major security concern.
In conclusion, the state government pays corps members in ministries the sum of #10,000 per Month while those in Local Government Offices are paid N5,000 monthly. Most places of primary assignment in Lagos pay their corps members not less than #30000 monthly.
Exactly! This is why seeing it in the options box during registration is very hard.
Prospective corps members and ex corps members believe that people who get to serve in Lagos are foreign students' i.e., Nigerians that studied outside the country. There is no proof to this as I believe that serving in Lagos is by luck and not choice.
Other states that pay corps members include:
Ekiti, Bayelsa, Kebbi, Taraba, Imo, Zamfara, Bauchi, Kaduna, Oyo, Niger, Yobe, Bornu, and Nasarawa state.
Conclusion
All these states pay less but do not pay more than #5000 monthly.
Some pay as you serve while others compile the money and pay it at the end of your service year.
You must understand that state allowances are not stable as it is dependent on the government in power.
A governor may come in and decide to pay higher and another may choose to reduce it. a case study is Akwa Ibom state which was formally paying #10000 during governor Akpabio's reign and is now #5000 as he is no longer in office. In the same vein, some state government has stopped paying corps members, some might still follow suit.
For the above reason, it is pertinent that you confirm from corps members currently serving in your state of interest.