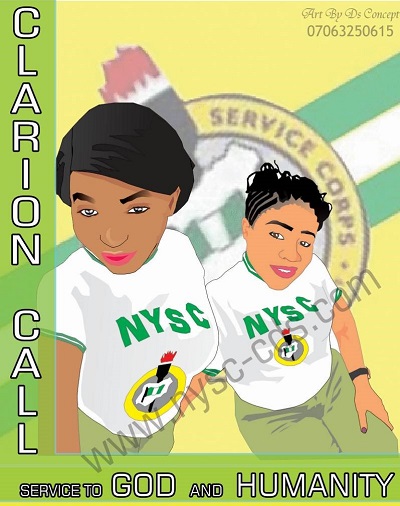 The FCT Board of the National Youth Service Corps (NYSC) has stopped the sale of alcoholic beverages to corps members in the camp during orientation.
Mr Oladimeji Hassan, the Chairman of the board, made this known in an interview with newsmen at the Closing Ceremony of the 2018 Batch 'A' Orientation Course in Abuja on Tuesday, 7th May, 2018.
Hassan said that the decision to stop the sale of alcohol during the mandatory three weeks orientation camp in the FCT was to enable corps members perform optimally.
"When you go for camp maybe you are a footballer, or a sports person, within that period you are in camp, there are some rules which you have to follow.
"Look at the rigors they are going through, some of them will do Man O' War and by the time you drink and you get weak you cannot participate.
"Anything that will not give them maximum performance we do not encourage.
"For the three weeks everybody should be disciplined.
"It is not the issue of banning it is the issue of regulation. Any regulation you give in camp must be followed."
The chairman urged corps members to keep the flag flying by remaining good ambassadors of the country in their places of primary assignments.
The FCT Minister, Alhaji Mohammad Bello, while speaking also urged corps members to shun unnecessary and unauthorised journeys as many corps members had lost their lives in road accidents.
Bello, who was represented by Sen. Isa Maina, Secretary, FCT Education Secretariat, said it was in the interest of corps members to heed the warning and travel only when necessary and with permission.
"May I also enjoin you to shun all forms of vices and corruption as well as reckless living in order not to destroy your future," he said.
The minister implored all employers not to reject corps members posted to their organisations.
He further urged employers to take the welfare of the corps members posted on national assignment to their organizations seriously so that they would be dedicated to their duties.
The FCT NYSC Coordinator, Mr Bello Ballama, gave an assurance that the orientation course had prepared corps members for the tasks ahead during their primary assignments.
He said that after the orientation course, corps members would be posted to organisations in both the public and private sectors as well as to rural communities for their primary assignments.
Mr Bello also said that a total of 2, 931corps members were registered and participated in the orientation course for the 2018 Batch 'A' service year in the FCT.